I was planning on posting these few songs from Steve Young's 1969 debut album and I was going to talk about how it's too bad this guy never recorded anything else, but lo and behold as soon as I started doing some research I realized that he's got lots of albums and is pretty well known. I'm not exactly certain how I managed to miss hearing anything else about him, but the good news is that I now have a new favorite artist to explore. So I don't know much more about him than this album, but its more than enough to whet my appetite for more. Here's Steve Young: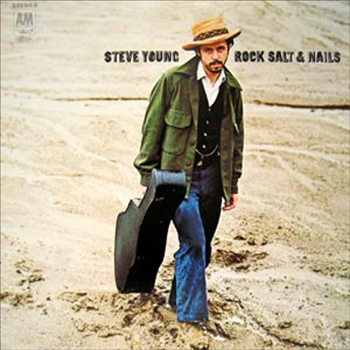 Steve Young featuring Gram Parsons - That's How Strong My Love Is
This is a cover of a classic Memphis soul song originally recorded by O.V. Wright and later by Otis Redding. Gram plays organ on this tune and it only seems to creep up towards the end of the song.
Steve Young - Rock Salt & Nails
What a tune! The lyrics are really something else . . . makes me think of another O.V. Wright song, "A Nickel and a Nail".
Steve Young featuring Gene Clark - My Sweet Love Ain't Around
Another cover, this time of Hank Williams Sr. and that's Gene Clark on the harmonica.